MISSING CLARITY IN YOUR LIFE?
Just imagine…
…you can HEAR CLEARLY and UNDERSTAND your friends and loved ones again without saying that horrible 4 letter word…"WHAT?"
How do you feel that would that impact your life?
With FREE hearing testing and consultations, no obligation second opinions, and a 100% Money-Back, Satisfaction Guarantee – we ensure that your "Hearing Experience" is going to be a successful one right off the bat!
We have convenient locations throughout San Diego and Orange Counties – we even offer in-home and virtual appointments!
Schedule your hearing test and consultation by either clicking below to schedule online, or call (760) 434-4327 – and you could be experiencing your loved ones voices and the world anew by as early as tomorrow!
The Hearing Experience – trusted hearing aid experts for a combined 53 years! We can test your hearing, fit you with modern high-tech hearing aids, as well as repair and service hearing aids from any manufacturer.
If you have a hearing aid benefit, we are likely in-network!
We work with all insurance carriers such as GEHA, Federal BlueCross BlueShield, United Healthcare, Aetna and more. We also welcome 3rd parties such as TruHearing, UnitedHealthcare Hearing/Epic Hearing, Hearing Care Solutions, Nations Hearing, Amplifon, Hear In America,  patients, HSA's,  worker's compensation, and discount private party sales and service! 
LOOKING FOR AN HONEST SECOND OPINION?
We are LOCAL and independent, which means we have access to all hearing aid manufacturers and can, more often than not, price match "apples-to-apples" (even "big box stores") for new hearing aids, services, repairs, and routine maintenance!
Not Just A Hearing Aid -
Your Hearing Experience
The Hearing Experience is owned and operated by Walter Sr., Suzanne Kelly and Walter Kelly Jr. Being family-owned means that the second you walk in, you become a part of our family and will be treated as such!
There are a lot of variables when we correct hearing loss with the use of hearing aids – hearing aids are just the first step in your hearing journey.
For that reason alone (among many others), you want someone who has had the training – and EXPERIENCE – to guide you along the way to hearing to your full potential.
What Our Wonderful Patients Are Saying...
These folks have been so helpful and I greatly appreciate them. My dad is in Carlsbad By The Sea Retirement Community and has not been hearing well at all, and unable to get his hearing aids cleaned/checked during this COVID time. Hearing Experience agreed to clean them for free and even deliver them to him, which is helpful because I live out of state. These kind people truly care. Thank you!
I am very pleased with the Hearing Experience. Walter Kelly is very quick, efficient and cost effective. Whether you need a new hearing aid or repair, the Hearing Experience is the place to go. My family loves that I can hear again.
Thanks for the life changing experience. The professional service I received was no less than exceptional. I'm still getting used to my devices and hearing my way around the world again. Now if I can just get my wife to stop talking so loud. Walter is the real deal with his years of experience. Thanks again for all the great support.
Walter and his team provided top notch care. I received my hearing aids from the local VA that didn't work as well as I would like. I brought them to The Hearing Experience. They made minor adjustments to my hearing aids allowing me to hear better. My word discrimination scores in my right ear went from 0 to over 60. Thank you for allowing me to better connect to the world around me. Job well done.
Love Walter and Suzanne Kelly! Have been going to Walter for hearing aids for years (originally in Las Vegas and now at their La Paz location)! He has always been very helpful and understanding to my hearing needs! I highly recommend going to the Hearing Experience and seeing Walter Kelly, Sr if you appreciate compassionate, understanding and empathetic service.
I would highly recommend "The Hearing Experience" to anyone who has been experiencing hearing difficulties. Walter is very thorough in his diagnostics and you never feel any pressure to buy something you don't need. The free trials are a great way to see if hearing aids are right for you and Walter is extremely knowledgeable about the products and the adjustments that need to be made.
I have had the pleasure of doing business with Walter, and Suzanne for a good number of years. The service is top notch, and the staff and environment is beyond reproach.
I was amazed at how well I was treated at The Hearing Experience. Walter Jr. was friendly and professional and answered all my questions. He preformed a very thorough hearing test and quickly found out where my problem was. My co-payment was very affordable and was prescribed just what I needed, no more or no less. Perfect Hearing Experience!!!
Meet Your Southern California Local Hearing Aid Experts
We Are a Family Business
We specialize in re-connecting people through better hearing with CLARITY and TINY hearing aids. Compassion, patience, and empathy are what we are known for, let us show you how the "Hearing Experience" is FAR better than just hearing aids!
36 Years of Hearing Aid Experience
For 36 years, Walter Sr. has enjoyed helping people live happier, more connected lives through better hearing. He is Nationally Board Certified in Hearing Instrument Sciences, and holds active state licenses in California, Nevada, and Utah. Staying current in hearing aid technology is very important to Walter; he achieves this through daily experience and relationships with all manufacturers, as well as many hours yearly of continuing education per year.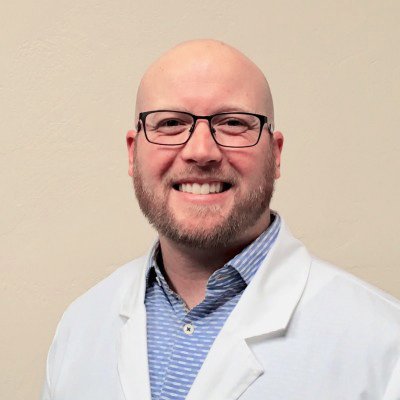 18 Years of Hearing Aid Experience
Walter Jr. started his hearing aid career building and repairing hearing aids by hand in Walter Sr.'s lab in 2002.  After 6 years of exclusively building and repairing hearing aids (and thousands of ears), he became licensed in the state of California. "JR" is well versed in the latest in wireless digital hearing aid technology, and modern hearing aid fitting methods. Technological know-how, combined with patience and compassion, is a winning combination by any measure!
701 Palomar Airport Road, #300
500 La Terraza Boulevard, #150
4445 Eastgate Mall UTC, #200
Sign-up for our Newsletter!